Have you been wondering how to finish your quilts with ease and yet get great results? IntelliQuilter is your answer! It is an aftermarket add-on computerized system for your longarm machine.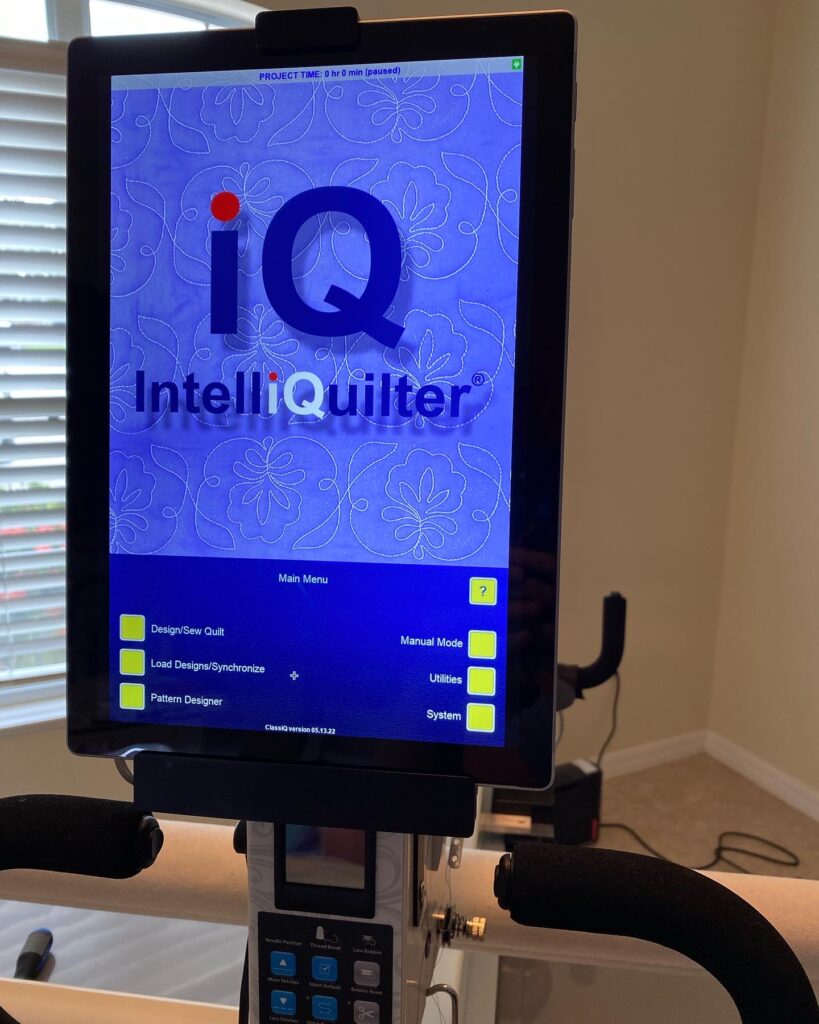 There are different levels of IntelliQuilter, one is made to fit your needs!
If you are looking to just get the quilt done, and want a computerized system to quilt an edge-to-edge pantograph , look no further than BasiQ . Perhaps you need to have more variety with ability to custom quilt you can choose from BasiQ+ or ClassiQ. see below for a complete list of features and prices. One of the best benefits of purchasing IntelliQuilter, you can purchase for your current needs and then upgrade to the full options program ClassiQ.
Spool-n-Thread is the authorized dealer for Florida. Installation and support for one year is part of the price! Additional fees for travel may apply.