If you choose to have your quilt custom quilt, Spool-n-Thread will work with you to create a wonderful and unique finish to your quilt for a reasonable fee. You can be assured that we will handle your work of art with the utmost care.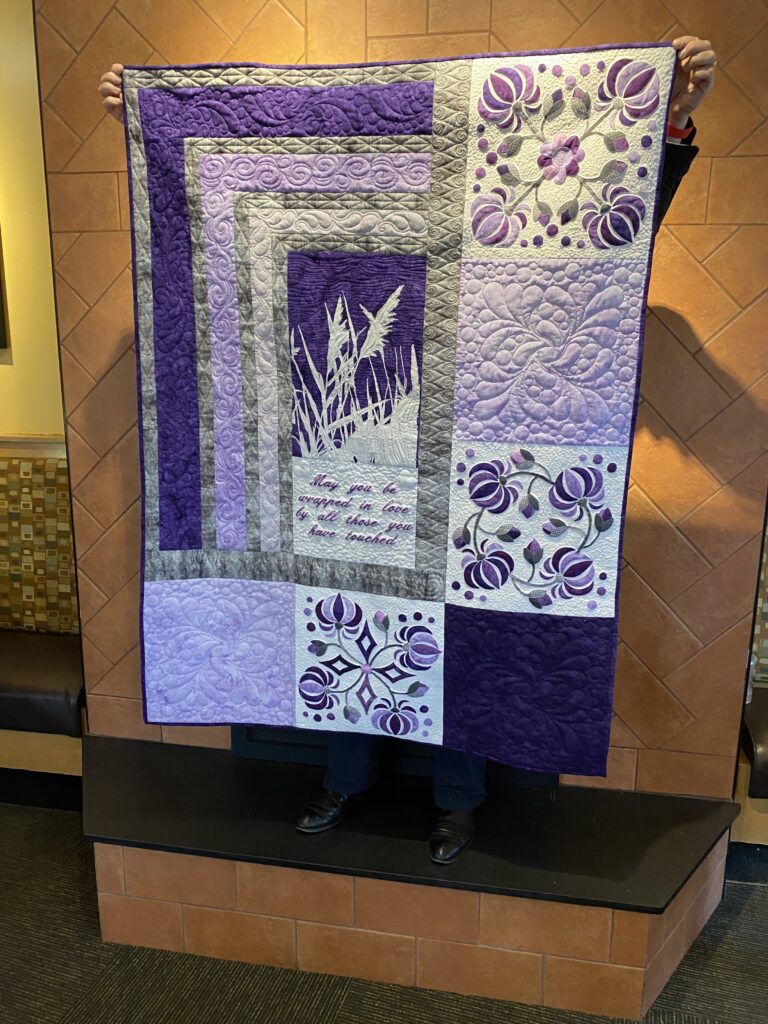 Quilt designed and quilted for Donna as a retirement gift.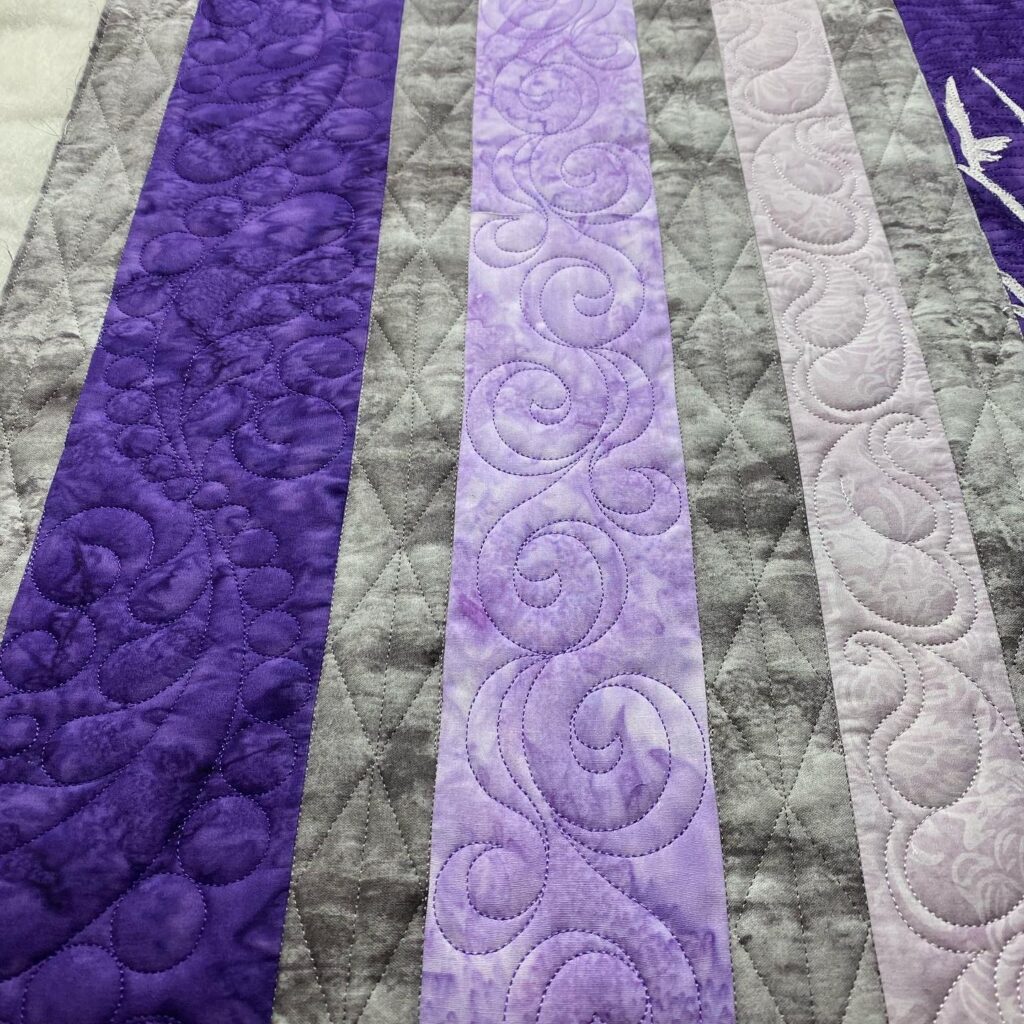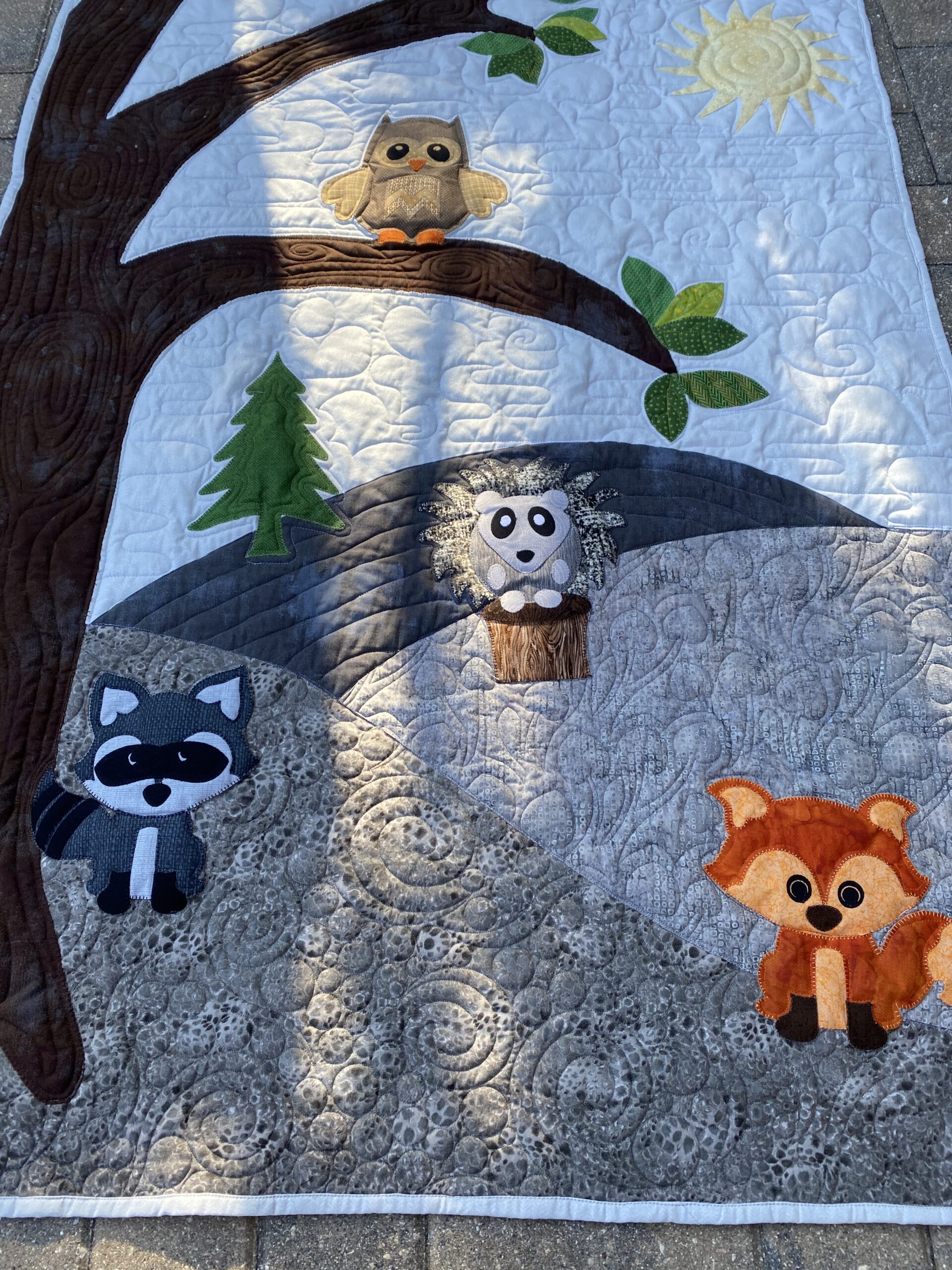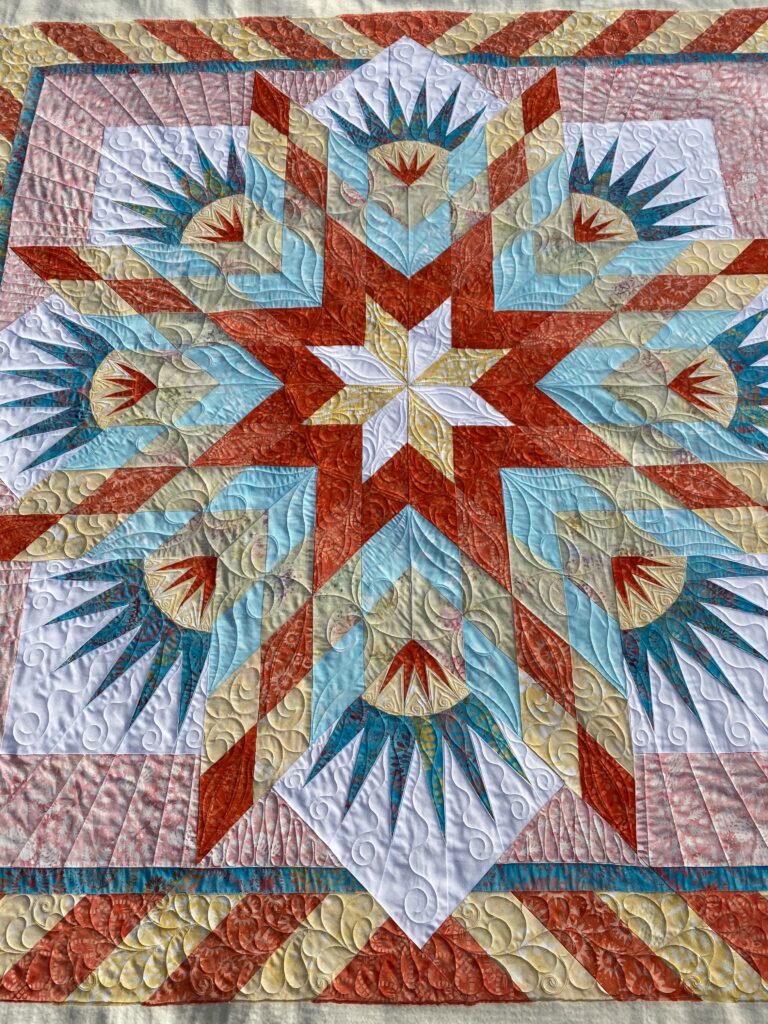 A wonderful Judy Niemeyer quilt beautifully pieced by wonderful client. Quilting design is fully custom using IntelliQuilter to design and stitch out. It allows for wonderfully customized quilts!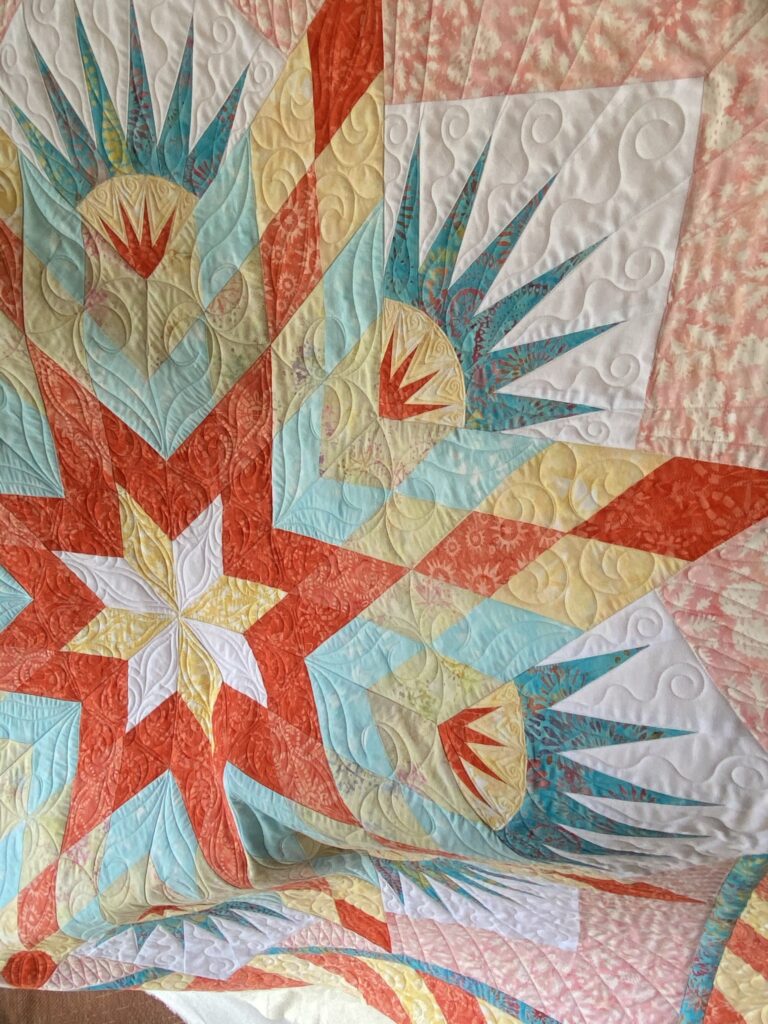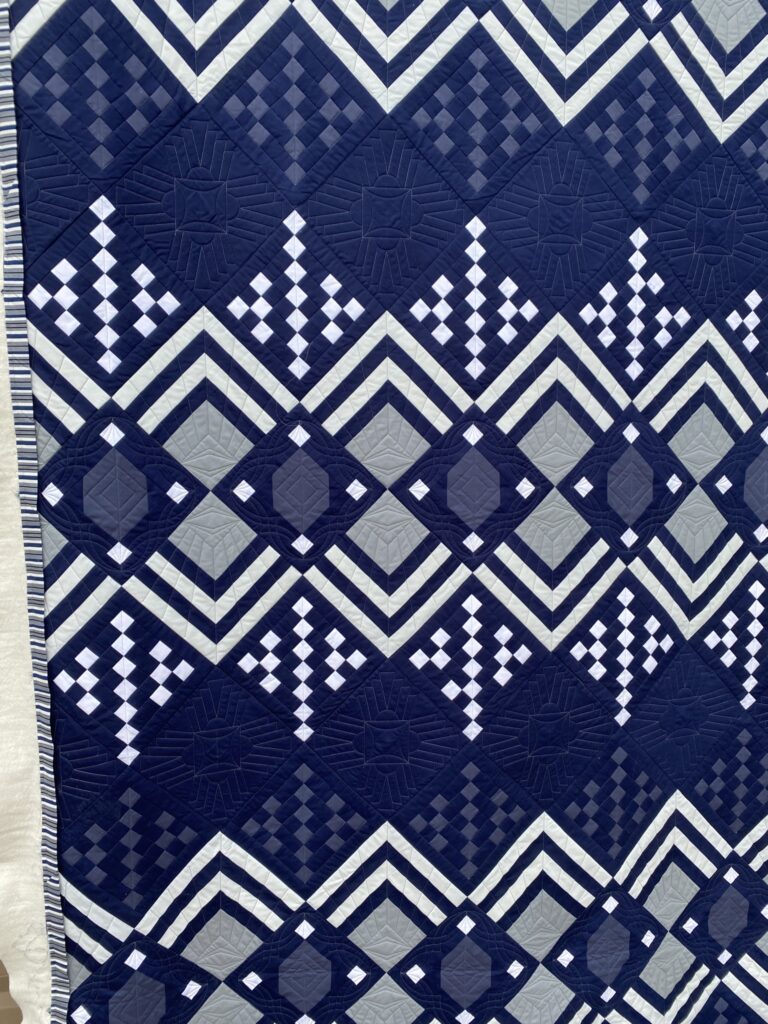 Made for my Nephew and his new bride for a wedding gift!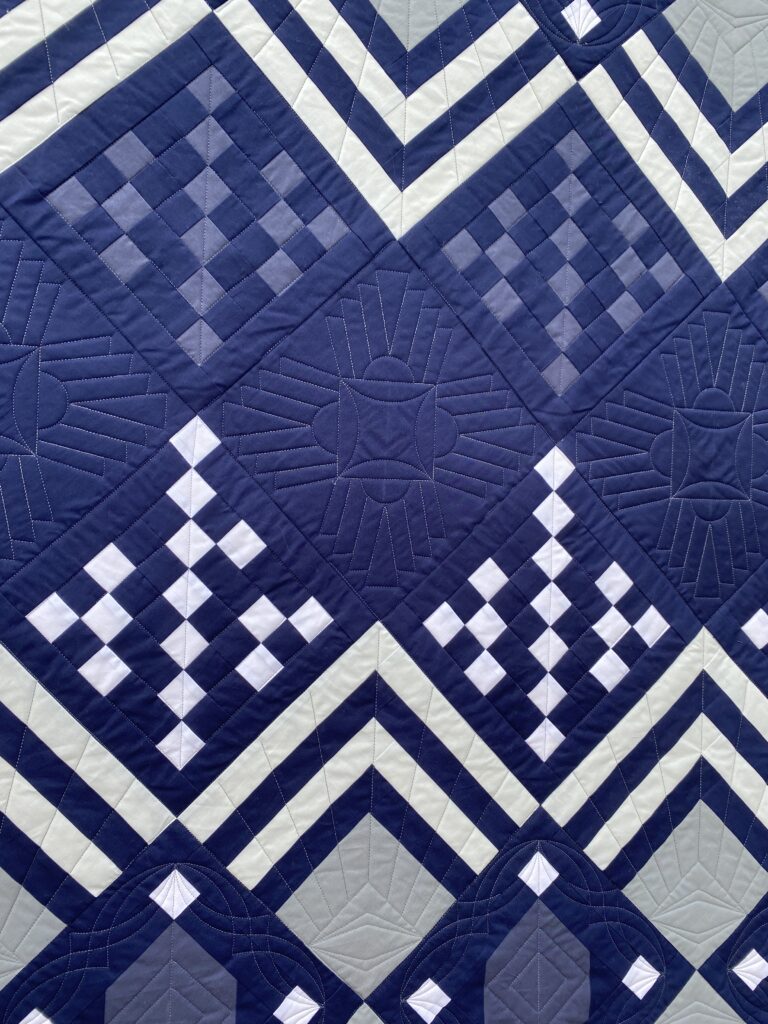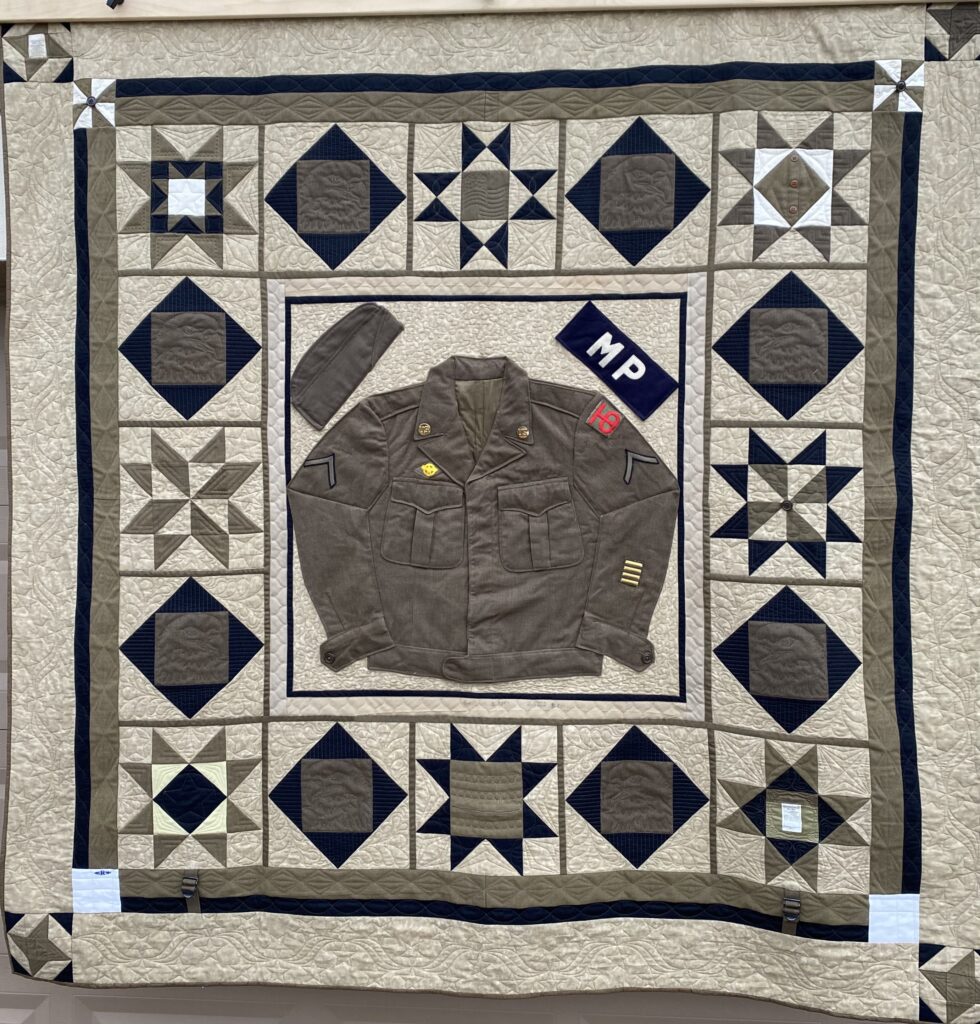 Client sent me her father's WWII Army uniform. She gave me full control on creating a quilt from the uniform.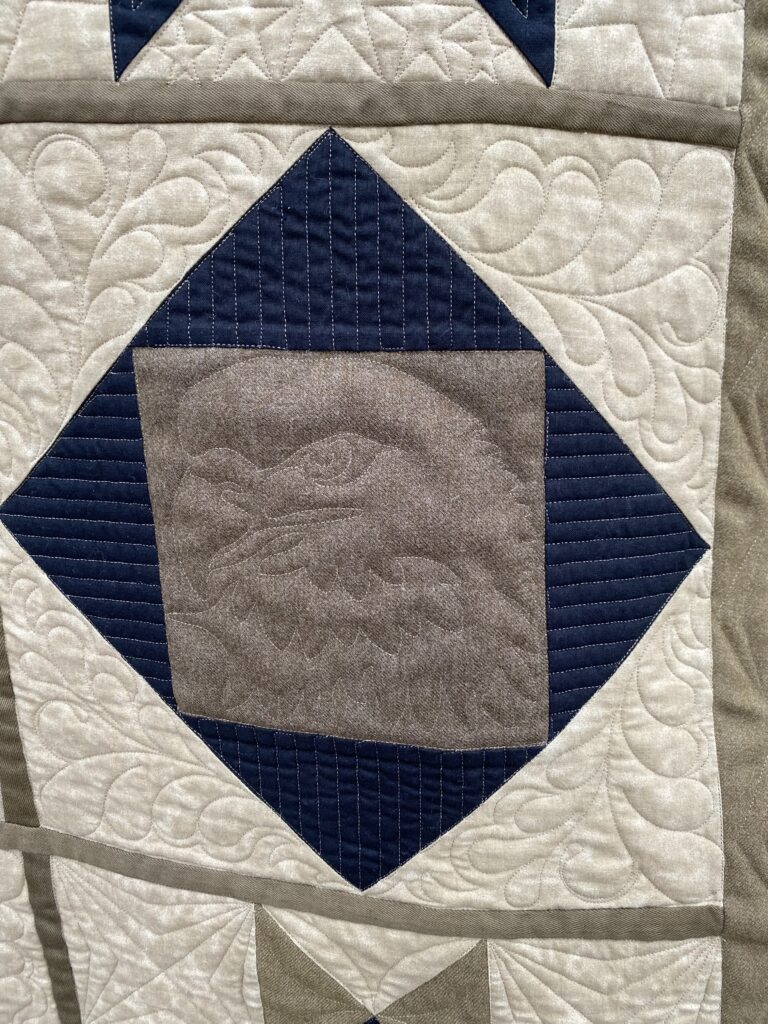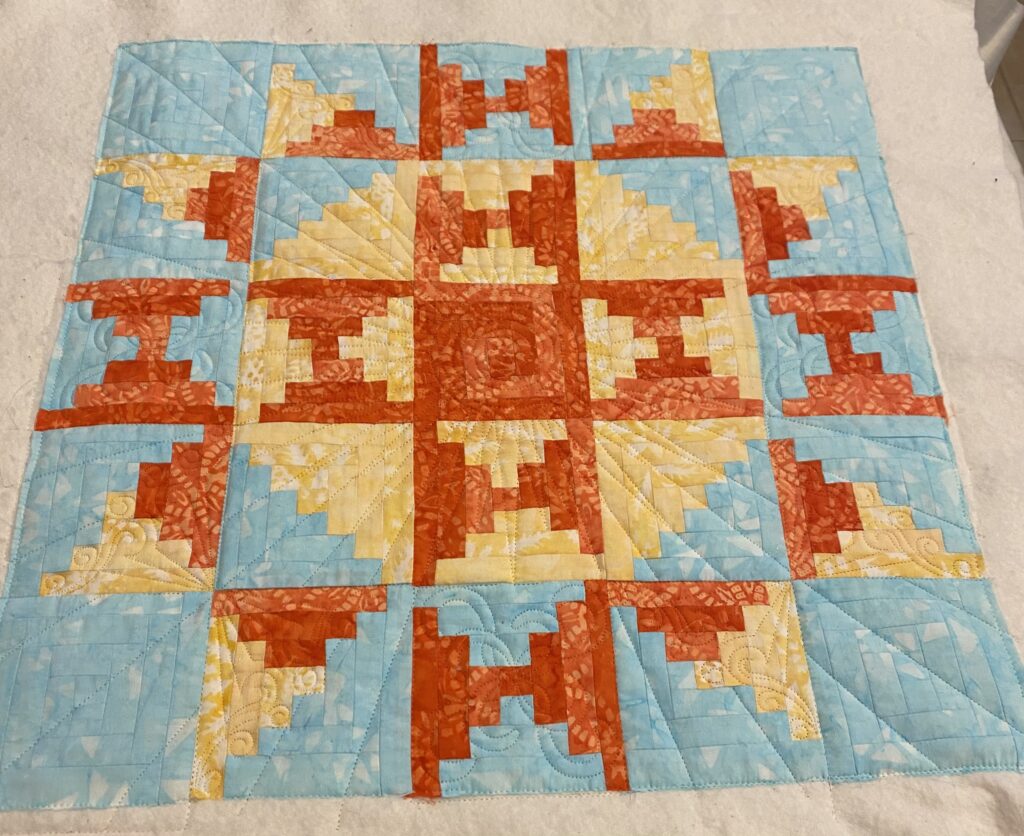 Quilted for customer wanting to emphasize a sun.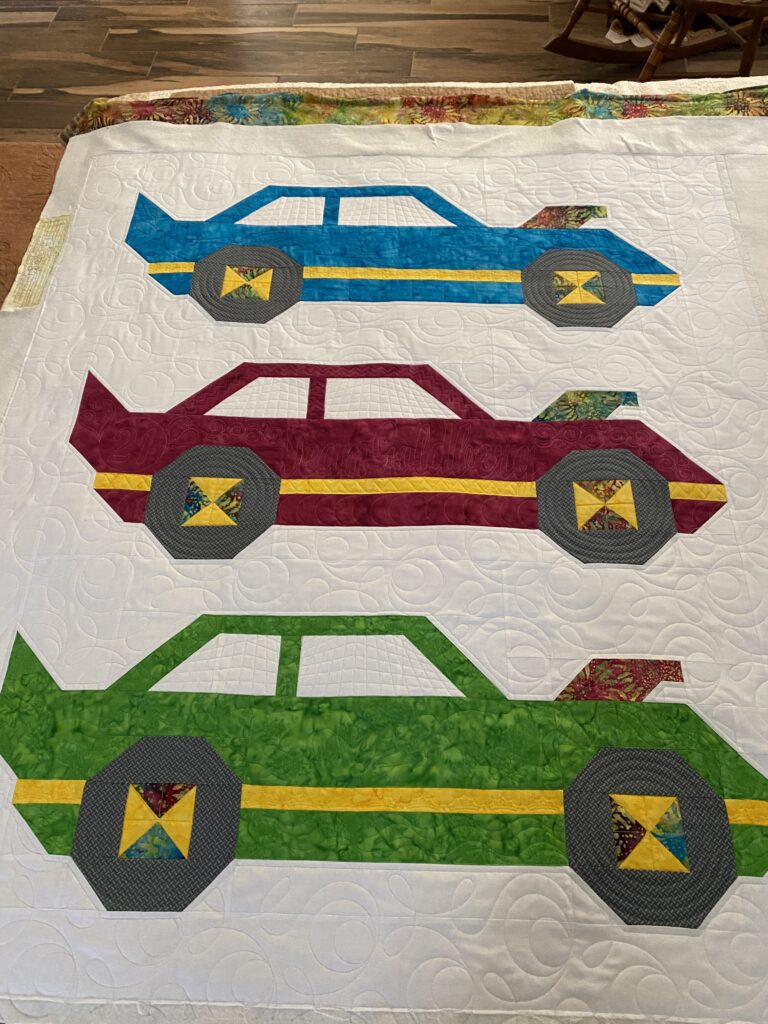 A baby quilt for a family that loves auto racing!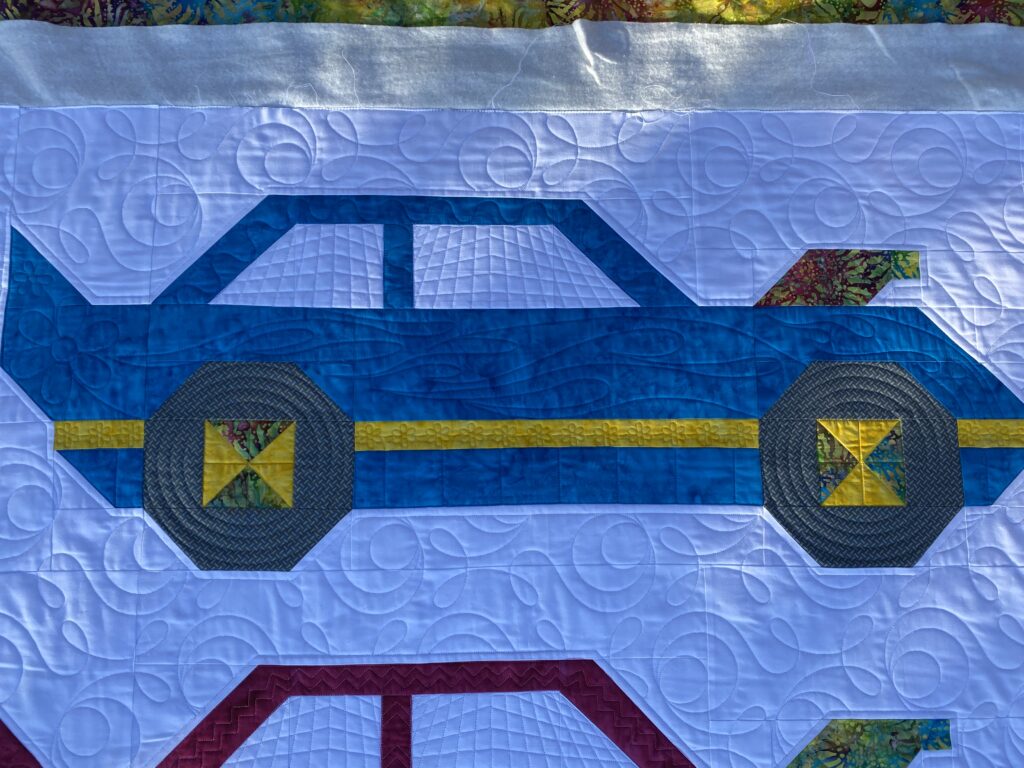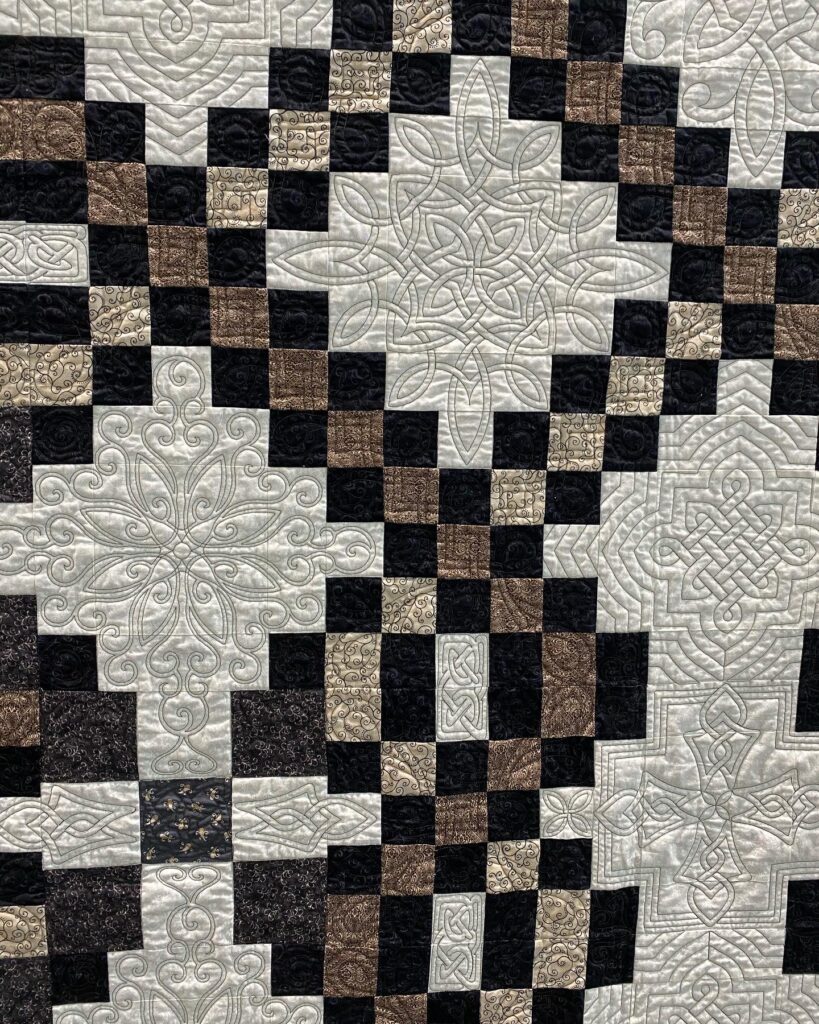 Quilted for Dianne. It was a gift for her son and wife. Quilt pattern is called Tangled Irish Chain.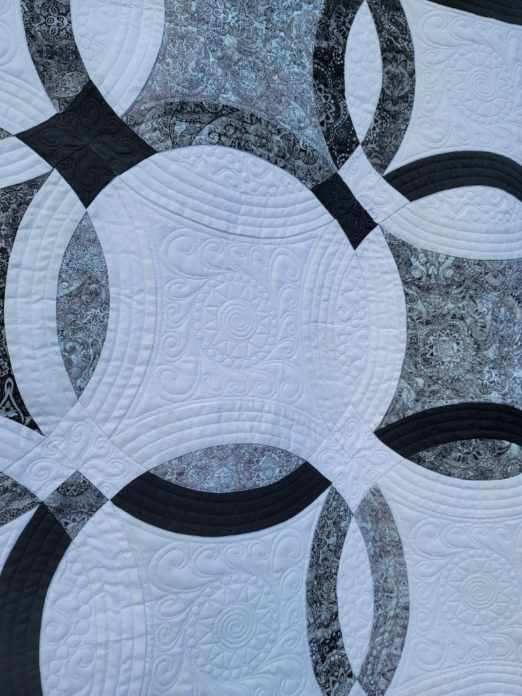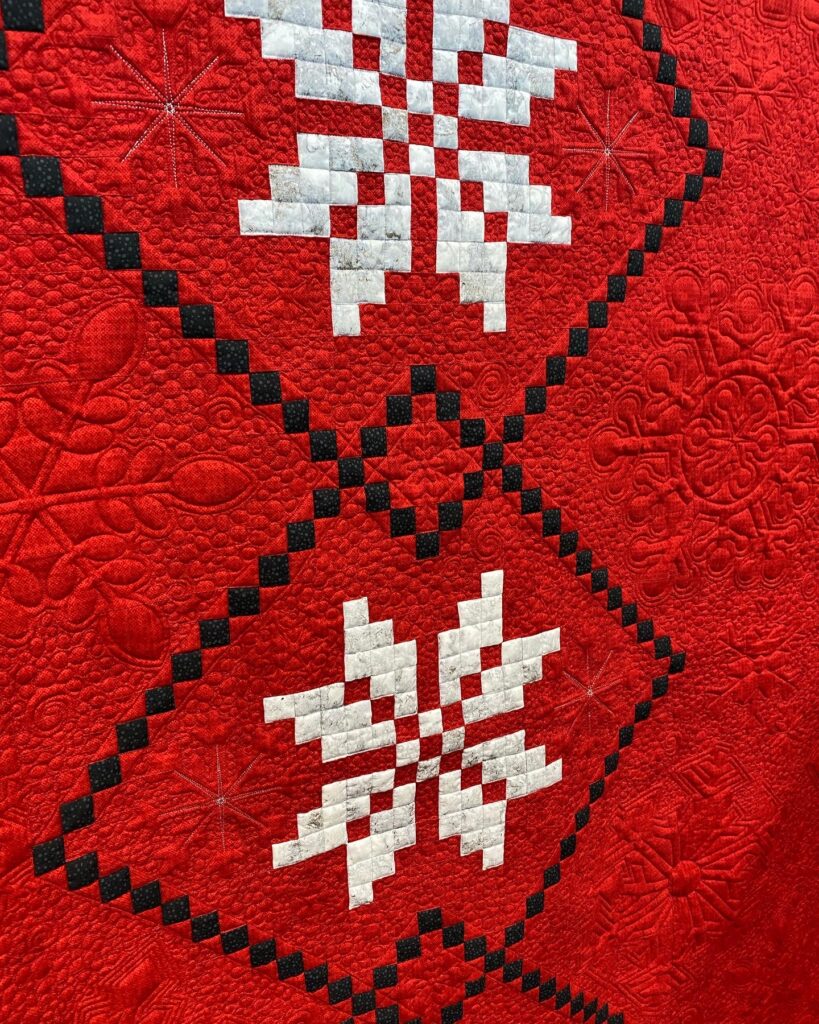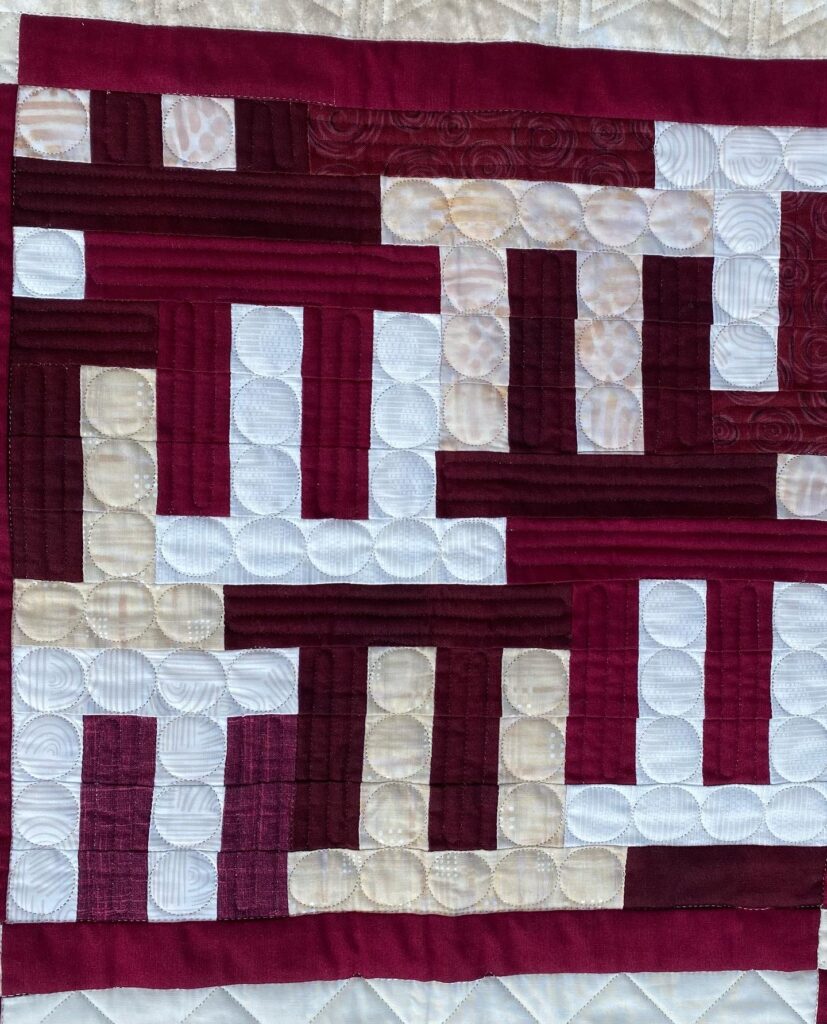 A group of former co-workers contacted me to design and quilt this for a fellow worker retiring from the math education field. After meeting with these thoughtful ladies, we came up with this plan! I love how the infinity symbol was stitched out!